A selection of  drawings.
1. This was done with pastels, and is deliberately 'blocky'.
I am going to do it in acrylics in summer..hopefully in A2 size, if not even larger.
It's probably my favourite image.. and one I keep coming back to. Perhaps one day I will get it really accurate!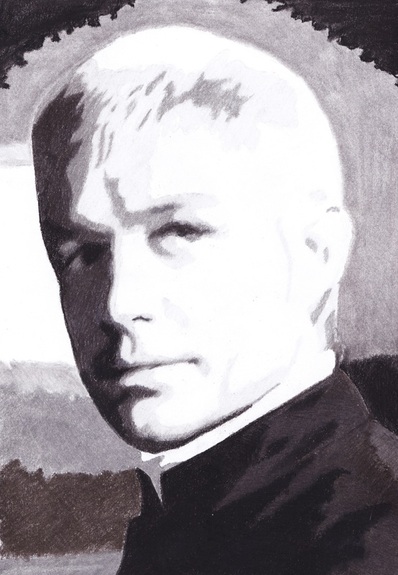 ……………………………….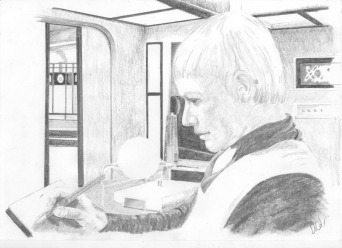 2. The original looks better than the scan. (really!) I just wanted to do something a bit different. I was actually very pleased with the way the crystal obelisk turned out. I'll have a go at the glass sphere soon. Maybe.
3.
I was never really happy with the first version of this, so I had another go. Pleased with the 'tubing' on this picture, and the reflections but still struggling with the eyes. Oh well, I can always try again! Difficult to get the background evenly dark using 9B pencil, but paint is too 'flat'.
4.