Welcome to my world.
A little bit about me? Really?  Not much to say  in all honesty. I write. I occasionally doodle. My UFO stories are not posted on any other 'independent'  UFO library site. Currently,  is the only place where the entire set can be found though I am in the process of adding them to AO3.
You may read some comments elsewhere about me, but don't believe everything you read. I write UFO stories, that's all, but I like to think that Ed Bishop and Gerry Anderson would approve of my UFO world. 
Currently (2019) I am busy doing other things and UFO has had to take a back seat for a while, but there are still stories waiting to be posted here. And if you have left a comment, may I say a very sincere 'thank you'. (that doesn't apply to the 'fan' who told me to stop posting 'nasty things' about her husband – Straker 😉 ) 
My blog is a random record of thoughts on writing, life and UFO. Feel free to leave a comment on any post or contact me  if you have any questions. All updates and new stories etc will be listed on the blog. I am doing this whole thing for fun, not for profit or kudos, simply to keep the world of UFO alive and true. (Although it takes up far too much of my time as it is! )
And my personal life? That has nothing to do with this world.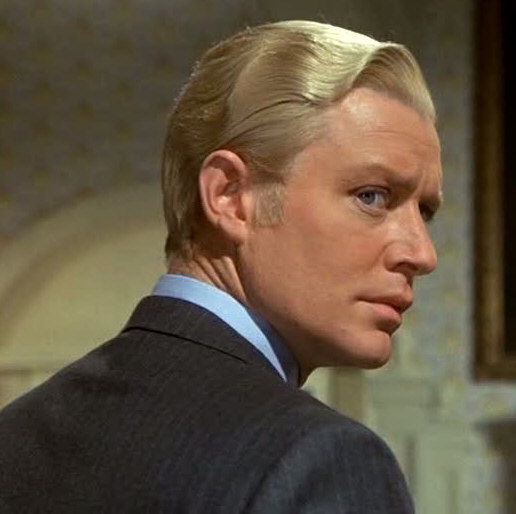 "The only calibration that counts is how much heart people invest, how much they ignore their fears of being hurt or caught out or humiliated. And the only thing people regret is that they didn't live boldly enough, that they didn't invest enough heart, didn't love enough. Nothing else really counts at all.  Ted Hughes
Whoever destroys a single life is as guilty as though he had destroyed the entire world; and whoever rescues a single life earns as much merit as though he had rescued the entire world.
Live well. It is the greatest revenge.
Who can protest and does not, is an accomplice in the act.  The Talmud
"The main rule of writing is that if you do it with enough assurance and confidence, you're allowed to do whatever you like. So write your story as it needs to be written. Write it honestly, and tell it as best you can. I'm not sure that there are any other rules. Not ones that matter."  Neil Gaiman
If a writer falls in love with you, you can never die.
 "Stupidity is also a gift of God, but one mustn't misuse it."
Pope John Paul II
…………………………..
All my  UFO stories are transposed to the current day, with general technology updated, but none of the other facts altered in any way.
Disclaimer: All publicly recognizable characters, settings, etc. are the property of their respective owners. The original characters and plot are the property of the author of these stories. The author is  in no way associated with the owners, creators, or producers of any previously copyrighted material. No copyright infringement is intended
The 'tagline' on this site (God thinks he's Straker. No. Actually, God just wishes he was Straker) was used in a story 'Glitch in the Machine' which was copyrighted July 2010, but the phrase was in use for several months prior to that story being copyrighted.
LtCdr. Updated: 14.02.2019